Phuket's golf team recently achieved a remarkable triumph by emerging victorious in the highly competitive National Games golf qualifier. The event, held at the picturesque Laguna Golf Phuket , showcased Phuket's golfing prowess as they triumphed over their opponents from Bangkok by an impressive 15-stroke margin. This remarkable achievement has earned Phuket a coveted spot in the upcoming National Games, slated to take place in Bangkok in December 2023.
A Stellar Performance:
Led by the talented Nithinun Suwannarangsri, who shot an exceptional 68 on the final day, the Phuket team displayed exceptional skill and precision throughout the tournament. With a cumulative score of 212, Suwannarangsri led the way for his teammates, including Pornchai Kanchanapitak (214), Apirak Siriboon (215), and Tanapat Siriboon (216). Their outstanding performance not only secured their victory in the qualifier but also exemplified their dedication and commitment to the sport.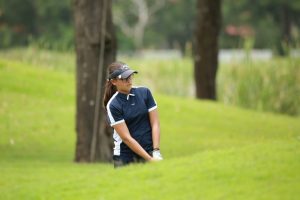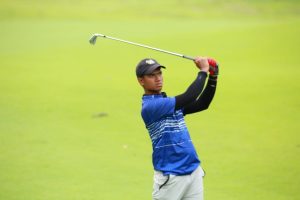 The Road to National Games:
With their resounding victory in the qualifier, the Phuket team has now set their sights on the upcoming National Games. They are diligently preparing for the prestigious event, undergoing rigorous training at the Laguna Phuket Golf Club and other renowned courses in Phuket. Fueled by their recent success and unwavering determination, the team is optimistic about their chances of clinching a medal at the National Games.
A Testament to Thailand's Golfing Prowess:
The triumph of the Phuket team serves as a testament to the growing popularity of golf in Thailand. With an increasing number of golfers embracing the sport, Thailand is rapidly emerging as a prominent force in the global golfing community. The success of the Phuket team not only showcases the island's exceptional golfing talent but also contributes to the nation's reputation as a rising star in the world of golf.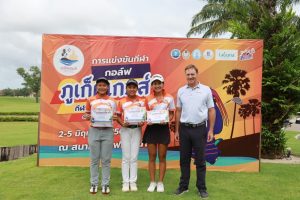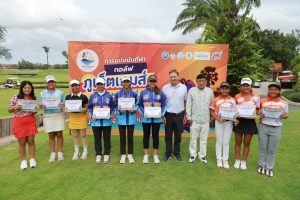 A Platform to Shine:
The National Games present a tremendous opportunity for Thailand to exhibit its golfing prowess to a broader audience. The Phuket team, fueled by their passion and determination, is eager to make their country proud on the grand stage. As they hone their skills and fine-tune their strategies, the team remains focused on delivering a stellar performance that showcases the exceptional talent flourishing within Thailand's golfing community.
Conclusion:
Phuket's triumph in the National Games golf qualifier is a testament to the island's remarkable golfing talent and the growing popularity of the sport in Thailand. With their outstanding performance, the Phuket team has secured their place in the highly anticipated National Games, where they will have an opportunity to shine on a national platform. As they continue their rigorous training and preparation, the team is determined to bring home a medal and further solidify Thailand's position as a rising force in the world of golf.
News from : Phuket News