Are you a golf enthusiast looking for a perfect getaway that combines luxurious accommodations with exceptional golfing experiences? You're making the right choice! A tropical paradise, Phuket known for its stunning beaches, vibrant nightlife, and, of course, world-class golf courses. In this blog post, we will introduce you to three exceptional hotels—Cassia Phuket, Angsana Phuket, and Tinidee Phuket—and highlight the best golf courses in the area. Whether you're a seasoned golfer or a beginner, Phuket offers a golfer's paradise that will exceed your expectations.
Cassia Phuket is an exceptional hotel that caters to golf enthusiasts. With its modern amenities and proximity to some of the best golf courses in Phuket, it's the perfect base for your golfing adventures. The hotel offers comfortable rooms, stunning views, and a range of activities to unwind after a challenging day on the greens. And with several golf courses located nearby, including the renowned Laguna Golf Phuket , you'll have plenty of options to perfect your swing.
For the reservation, please contact
Email : reservations-phuket@cassia.com
Tel : +66(0)76 356 999
See more Cassia Stay&Play's information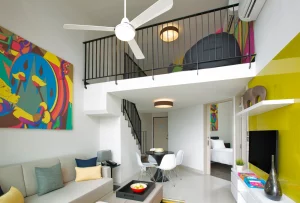 If you're seeking a luxurious golf retreat, Angsana Phuket is the answer. Nestled along the pristine shores of the Andaman Sea, this resort boasts stunning architecture, lush gardens, and a private beach. Additionally, it offers easy access to golf courses that will leave you in awe. Golfers will appreciate the proximity to the Laguna Phuket Golf Club, where they can enjoy an exceptional golfing experience amidst breathtaking surroundings.
See more Angsana travel deal 's information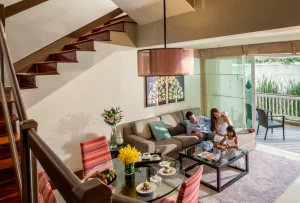 For golfers seeking a tranquil retreat, Tinidee Phuket is the ideal choice. Located near some of the best golf courses in Phuket, this charming hotel offers a peaceful atmosphere to relax and rejuvenate. After a challenging day on the fairways, unwind by the pool or indulge in a traditional Thai massage. The nearby golf courses, including the Laguna Phuket Golf, promise to impress even the most discerning golfers with their scenic beauty and world-class facilities.
See more Tinidee Stay&Play 's information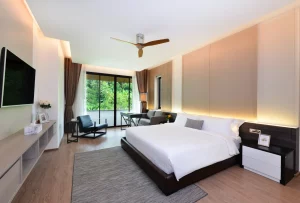 Exploring Phuket's Golfing Delights:
Laguna Phuket Golf : Nestled within the lush Laguna Phuket resort complex, the Laguna Golf Phuket is a golfer's paradise. Boasting an 18-hole, par-71 course, it offers golfers a challenging and visually stunning experience.
Conclusion: Phuket is a golfer's haven that seamlessly combines luxurious accommodations, breathtaking landscapes, and exceptional golfing experiences. From the stylish Cassia Phuket to the opulent Angsana Phuket and the serene Tinidee Phuket, these hotels provide the perfect base to explore the best golf courses in the area. So, pack your clubs and prepare to tee off on the picturesque fairways of Phuket—the ultimate golfing destination that promises an unforgettable experience for every golf enthusiast.
Follow Laguna Golf Phuket Page for more news and promotion updates
Facebook : Laguna Golf Phuket
Instagram : Laguna Golf Phuket