Green Fees + Caddy Fees
Visitor rate: 2,500thb/9 holes 4,600thb/18 holes
Golf Cart Rental
Shared cart: 600thb/9 holes 1,000thb/18 holes (Two golfers per cart)
Individual cart: 400thb/9 holes 700thb/18holes (One golfers per cart)
Rental Equipment
Golf clubs (Full set, including umbrella): 900thb/9 holes 1,800thb/18 holes
Golf Shoes: 200thb/9 holes 300thb/18 holes
*Junior sets, single club, umbrellas, and empty bags are also available upon request.
Practice Facility Daily Access
Member rate: 200thb/9 holes 300thb/18 holes
Visitor rate: 300thb/9 holes 500 thb/18 holes
*Includes before play when paying green fee
All prices are in Thai Baht and are inclusive of applicable government taxes. Prices are subject to change without prior notice.
All golfers are required to follow the golf club's on-course dress regulations. Collarless, T-shirts, sleeveless shirts (Male only), denim clothing, vest & football or rugby jerseys, and golf shoes with metal spikes and not permitted whilst playing on the golf course.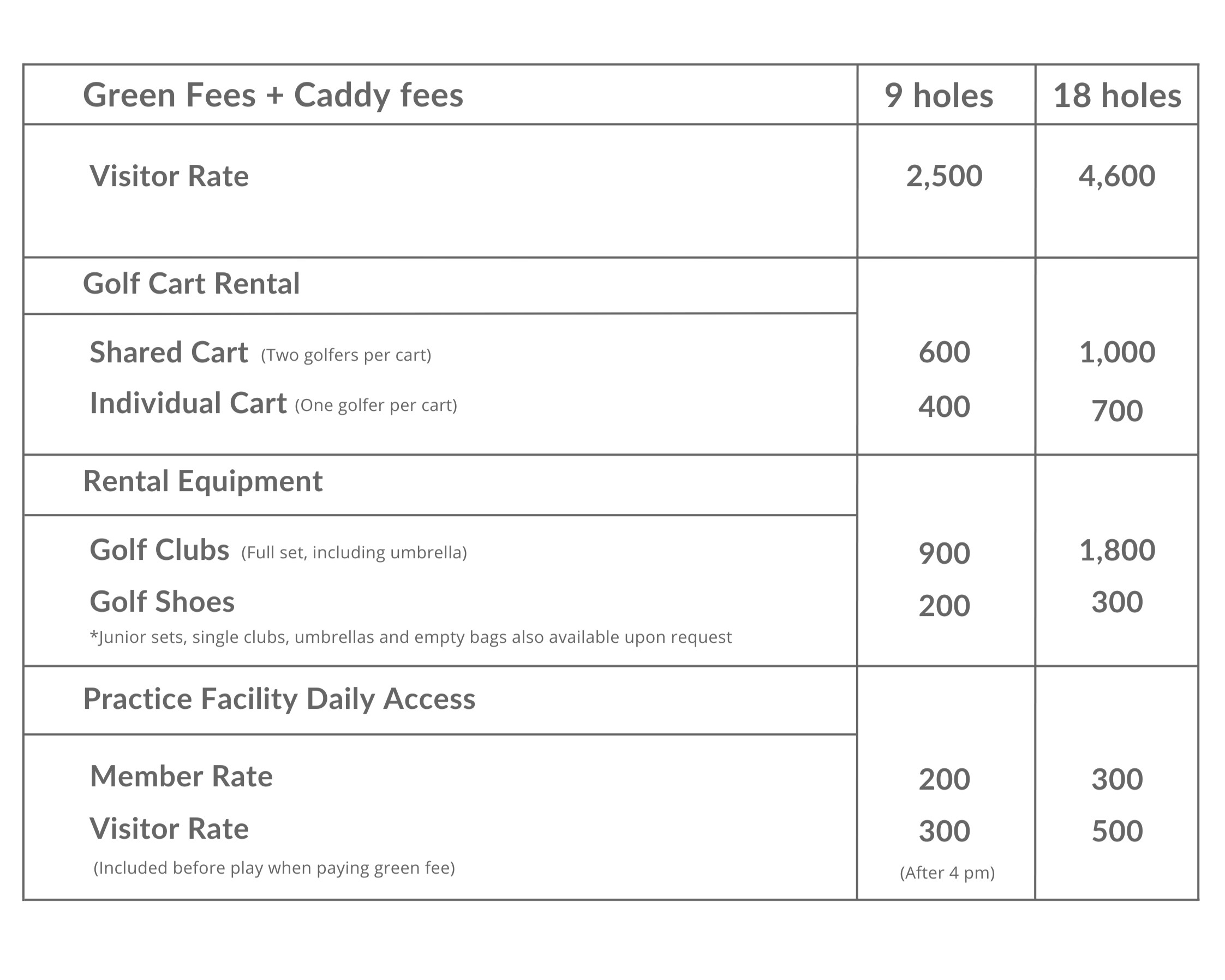 📱083 550 6683 / 083 550 6373     
📧Golf@lagunaphuket.com
🌐Lagunagolfphuket.com