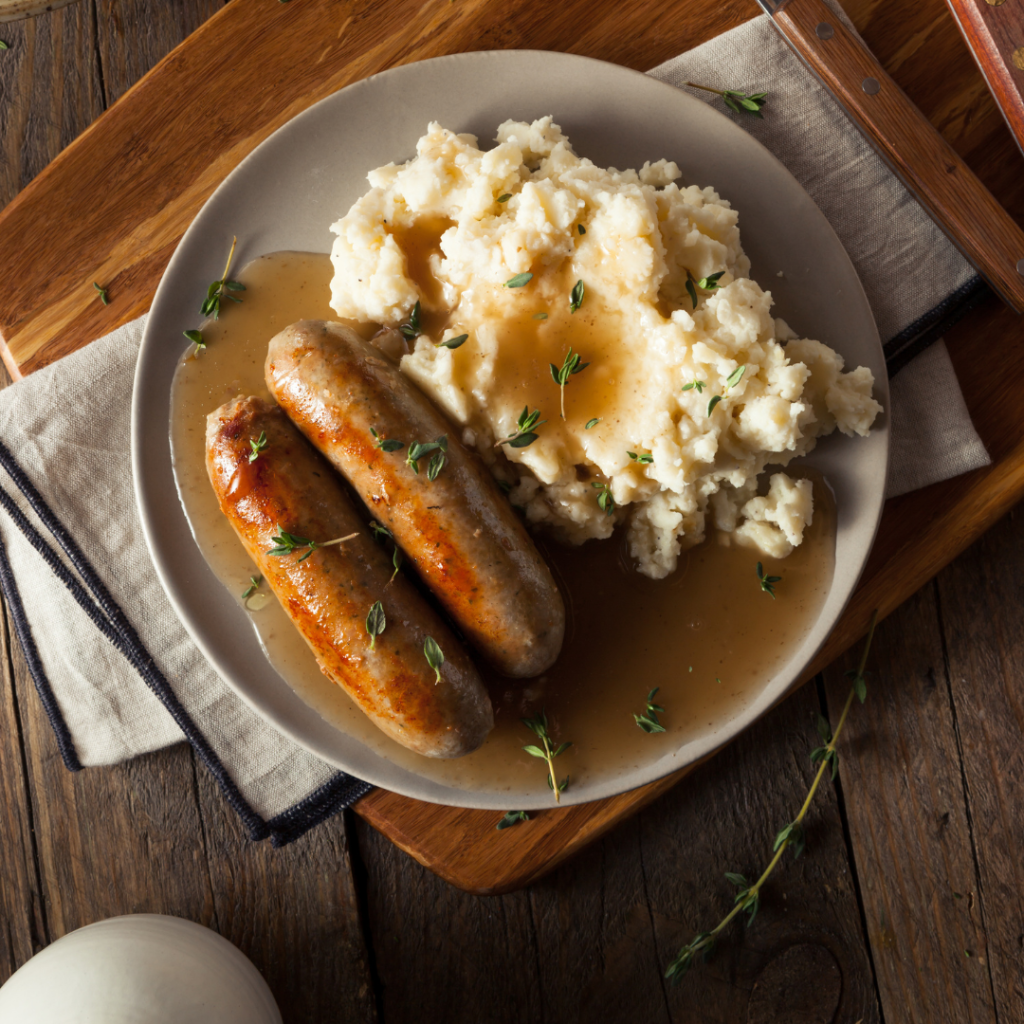 Banyan Café Special of the Month
Indulge in the refreshing flavors of our special 'Bangers & Mash' all throughout this month only at Banyan Cafe. For orders contact: +66 (0) 76372400 or email us at fb-phuket@banyantree.com
Bangers & Mash: THB 550 Net. | Bangers Mash & Beer Combo: THB 650 Net.
1st – 30th September 2023
Every day for lunch & dinner
At Banyan Café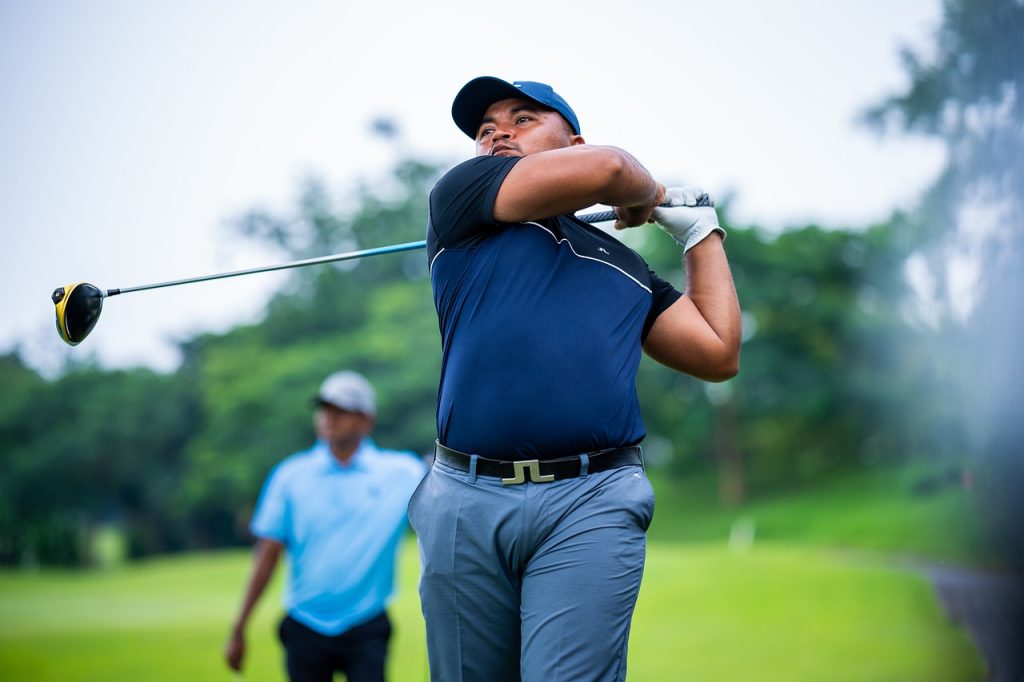 4 Sep  – Amazing Thailand Caddie Championship (Shotgun Start 12 noon)
100 Caddies from around Thailand including 20 from Laguna will compete to win a place in the Country Final at Laem Chabang GC in September. Members are welcome to spectate and cheer on their favourite caddy at this exciting event.
15 Sep – O'Hara's Golf Day (Shotgun Start 12.30 pm)
25 Sep – September Monthly Medal  (Rolling Start – Last Tee Time 2pm)
28 Sep – World Amateur Golf Championship Qualifier TBC (Rolling Start 11.30 -12.30pm)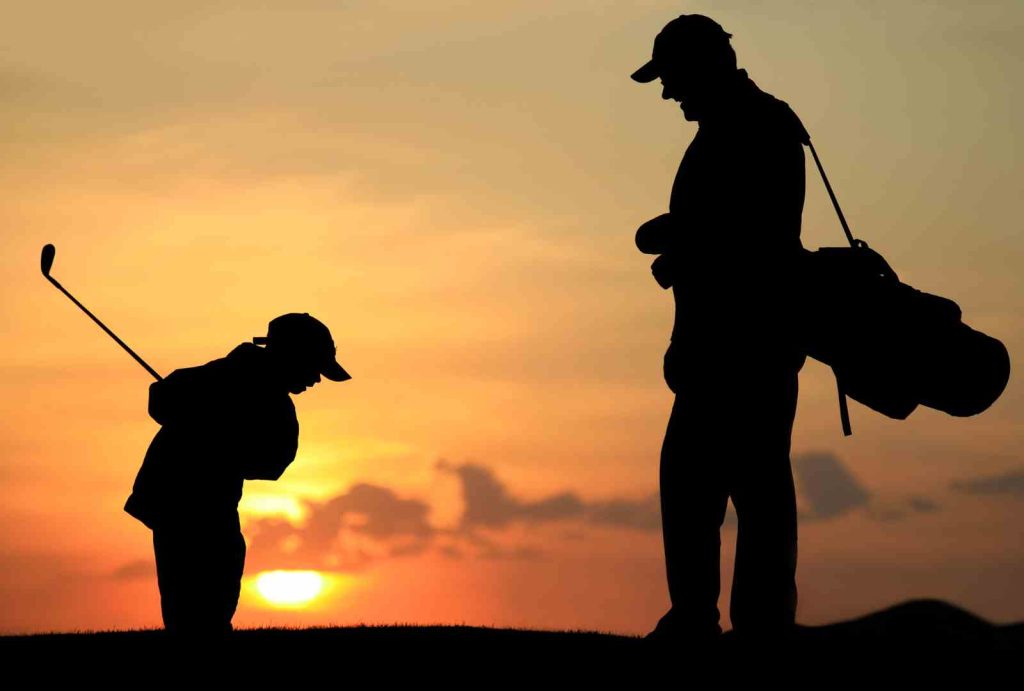 25 Oct – October Monthly Medal  (Rolling Start – Last Tee Time 2pm)
05 – 10 Nov – World Amateur Golf Championship (Course closed until 1pm each day)
22 Nov – Ruamjai Cup (Shotgun Start 12.30 pm)
24 Feb – Members Cocktail Party
10 Mar – 2024 Club Championship
22 Mar – Laguna Social Scramble (Shotgun Start 12.30 pm)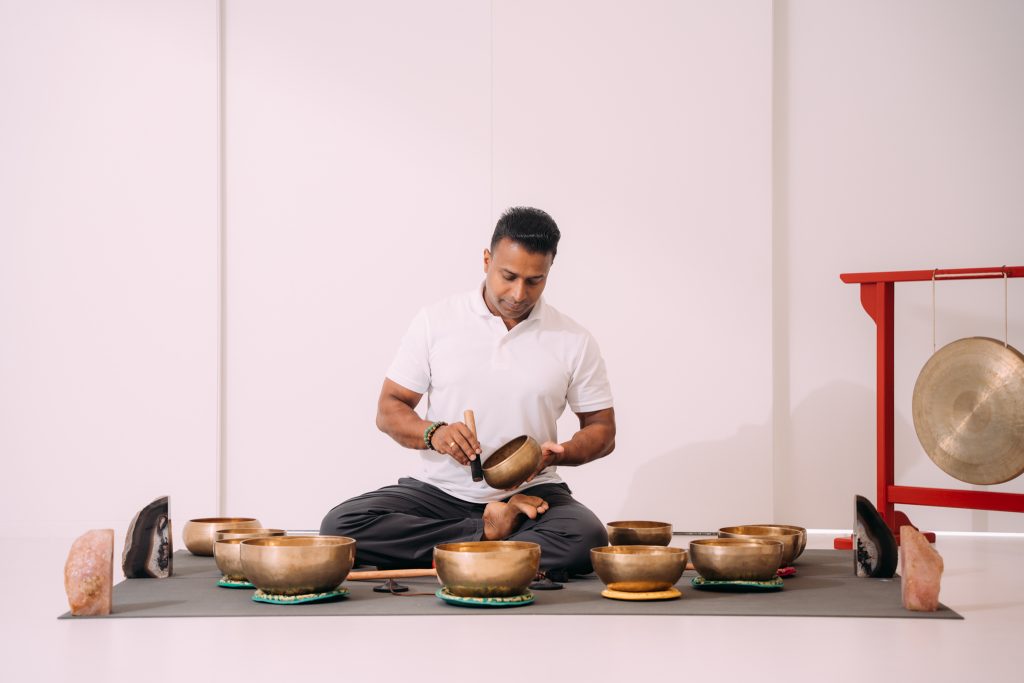 Begin your wellbeing journey with Veya Phuket where we commemorate 'World Wellness Weekend with movement, mindfulness and aromatherapy workshops to help you weave them into your every day.
Limited seats available, please register in advance. For enquiries call: +66 (0) 76 372400 or email: veya-phuket@banyantree.com
15th – 17th September 2023
8 AM & 4:30 PM
Complimentary select activities
Sense of Place - Rise & Shine
120- Min Treatment @BanyanTree Spa
Immerse in the sights, sounds and scent of Phuket in our alluring Sense of Place treatment. Inspired by the serene golden rays at the crack of dawn, gentle stretches that energize you ortraditional royal desserts that are not only delicious but offer multiple health benefits our 'Sense of Place' treatment encapsulates the idyllic charm of life in Phuket. Includes a 30-minute Bi-Co-Moi Scrub, 75-minute Golden Pouch Massage and 15-minute Jasmine Rice Facial. For orders contact: +66 (0) 76372400 or email us at fb-phuket@banyantree.com
1st – 30th September 2023
Price: THB 6,899 (Regular Price: THB 9,500)
Every day from 10:00 hrs – 21:00 Hrs
At Banyan Tree Spa Phuket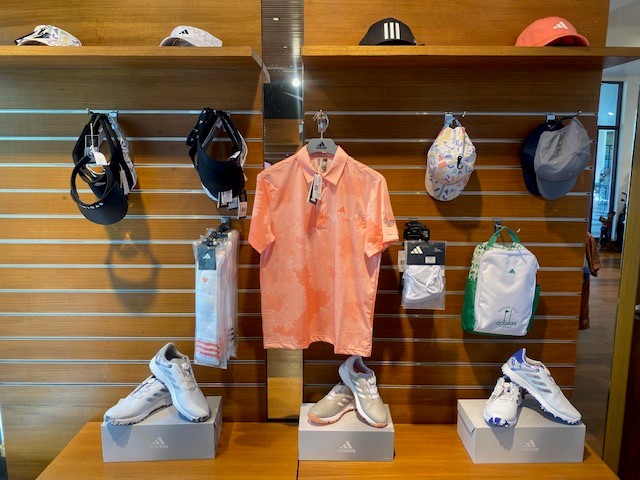 Pro shop – New Arrivals in September
New arrivals including Polo shirts, shoes, shorts, caps and more from Foot joy, PRG, Peter Millar, G Fore, Adidas and Nike are in store now! Members get a 10% discount on all Pro shop items excluding balls and shoes and promotional items.
We are now selling off multiple sets of our second hand Titleist men's & ladies AP1 & 2 rentals sets from THB 15,000 which include the full set of irons, woods, putter and golf bag, anyone interested can contact the Pro shop staff for more information.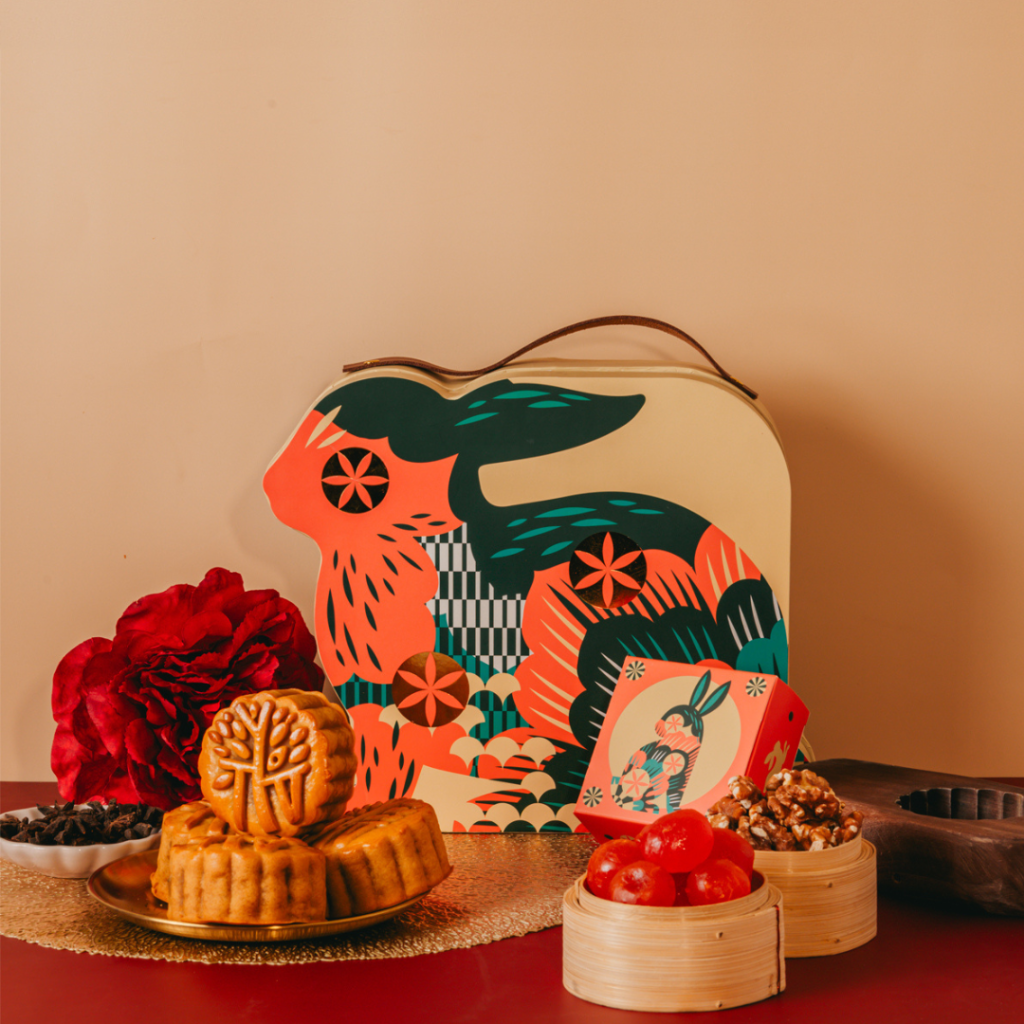 Indulge in the delectable Mooncake creations from Banyan Tree Phuket using premium seasonal ingredients such as Morn Thong Durian, Black Sesame, Lotus Seed, Red Bean, Assorted Nuts, and Double Egg Salted Caramel.
Our tasteful Mooncake boxes make the perfect gift for your loved ones this auspicious season. For orders contact: +66 (0) 76372400 or email us at fb-phuket@banyantree.com
Individual set: starting from THB 248
Box of 4: starting from THB 1188 Net
Available from 1st September – 29th September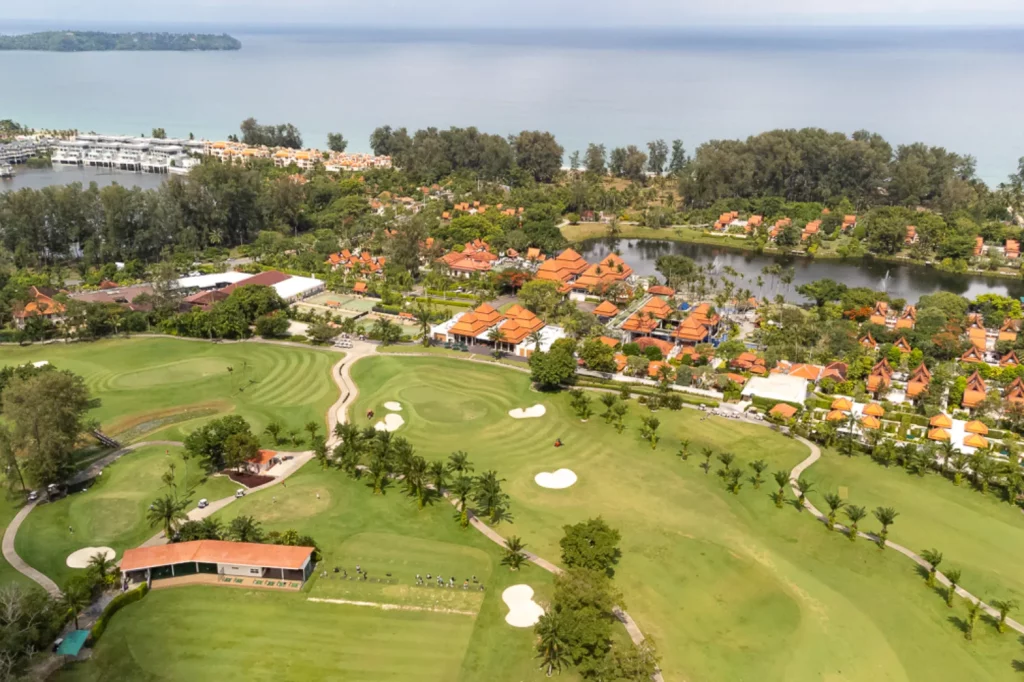 Membership 2024 Annual Dues
The 2024, Annual dues will be increasing to THB 30,000 for Principal Adult members and THB 8,500 for Associate members.
This increase is due to the higher operational costs of running the club and maintaining and investing in the course. Costs for labor, fuel, electricity, sand, irrigation pipe and turf have significantly increased over the last year. We remain confident that our offerings still provide excellent value.
After the installation of new drainage and replacement of turf on problem wet areas on holes 4, 5, 6, 7 & 8 we will move onto problem wet areas on holes 9 & 3 during September.
After the very positive results from the previous top dressing and coring maintenance in June, we will continue with the second round of deep coring and top dressing of the front nine fairways only in early October. This continued maintenance procedure will further enhance the fairway surfaces, drainage and playability of the course.
Greens Light Top dressing schedule:
Sep 5 – 6      Light Top Dress
Sep 18 – 19   Verticut & Light Top Dress
Sep 25 – 29   Tee box Coring, Top Dress & Verticut
Oct 2 – 3       Light Top Dress
Oct 9 – 12    Greens Solid tine
Oct 18 – 19   Verticut & Light Top Dress